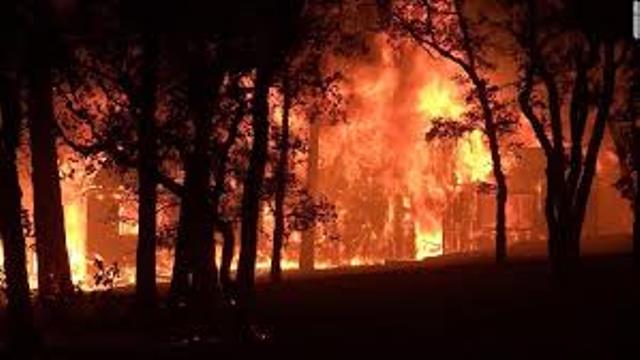 Suspension of Limitation on Retired Annuitant Hours for Disaster Recovery Efforts in Wildfire Impacted Counties
Governor Gavin Newsom issued Executive Order N-81-20 on September 25, 2020. He ordered suspension of the retired annuitant work hour limitation of 960 hours per fiscal year in those counties in which he had declared a state of emergency due to the impact of wildfires.
The counties affected are as follows: Butte, Del Norte, Fresno, Glenn, Humboldt, Lake, Lassen, Los Angeles, Madera, Mariposa, Mendocino, Monterey, Napa, Nevada, Plumas, San Bernardino, San Diego, San Mateo, Santa Clara, Santa Cruz, Sierra, Siskiyou, Solano, Sonoma, Tehama, Trinity, Tulare, Tuolumne, Yolo and Yuba.
Therefore, any hours worked as a retired annuitant to expedite disaster recovery efforts in an impacted county during the state of the emergency will not be counted toward the 960-hour limit for the fiscal year. CalPERS will continue to monitor the hours worked for retired annuitants covered by this order and send notice when a violation is found, and if it is accepted under the exception.
Additionally, the 180-day break in service requirement under Government Code section 7522.56(f), and the 60-day separation in service requirement under subdivision (a)(2) of CCR section 586.2, is also suspended for retired annuitants hired to expedite disaster recovery during the state of emergency.
The suspension of retired annuitant work hour limitation will remain in place until the state of emergency is lifted specific to each county.
The requirement to enroll and report retired annuitants to CalPERs remains in effect and provisions of Government Code sections 21221(h), 21224(a), and 7522.56(b) continue to apply. Notification can be sent to CAStateofEmergency@calhr.ca.gov or ExecOrderReview@calpers.ca.gov.
Employers should ensure that compensation for appointment does not exceed the maximum monthly base salary paid to other employees performing comparable duties, and also that the retired annuitant does not receive any benefit, incentive, compensation in lieu of benefits, or other form of compensation in addition to the hourly rate of pay.
Employers should check with their HR Departments and ensure that departments are billing and reporting retired annuitant hours appropriately so as to take full advantage of this executive order when using retired annuitants as part of disaster recovery efforts.