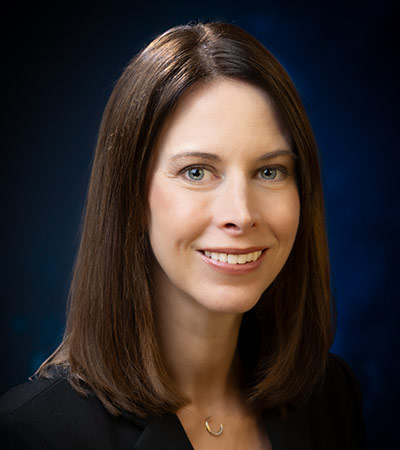 Caitlin Smith
Caitlin Smith is a contract attorney at Prentice|Long, PC. Ms. Smith's practice includes municipal law, workplace investigations, civil litigation, labor and employment law, and business law.
Prior to joining Prentice|Long, PC, Ms. Smith served as Senior Assistant Attorney General for the State of Tennessee where she represented the prosecution in criminal appellate proceedings. She frequently appeared before the Tennessee Court of Criminal Appeals and successfully argued cases before the Tennessee Supreme Court. Ms. Smith regularly advised District Attorneys throughout the state on complex legal matters.
Ms. Smith served as the Extradition Team Leader, managing and supervising the team of attorneys who review all incoming and outgoing extradition requests for the state prior to final submission to the Governor of Tennessee. She also served as the Liaison to the Attorney General for human trafficking issues and was a member of the statewide Human Trafficking Task Force.
Ms. Smith served on the Mass Violence Victim Response task force that enacted a statewide policy for providing services to victims in the event of a mass violence incident. She also served as the Liaison to the Tennessee Secretary of State for the Safe at Home Address Confidentiality Program that shields the private information of crime victims from government disclosure.
Prior to joining the Criminal Appeals Division, Ms. Smith served as Assistant Attorney General in the Consumer Protection Division of the Tennessee Attorney General's Office. In that role she investigated consumer protection violations and litigated cases through resolution to obtain injunctive relief and restitution for defrauded consumers. Her earlier career in private practice focused on domestic proceedings, including divorce, child custody and support, adoption, and post-divorce issues. She has also practiced in the areas of insurance defense and immigration proceedings. She has a wide array of experience in litigation, administrative law, and appellate practice.
Education and Activities
Ms. Smith received her Bachelor of Arts degree at the University of California San Diego. She received her Juris Doctorate from the University of California Hastings School of Law in 2007.
She is a 2013 Class Member of the Tennessee Bar Association Law Leadership Program. She has served as a Board Member for Grace Medical Clinic, the Executive Fundraising Board for Big Brothers Big Sisters of Middle Tennessee, and as an Executive Board Member of the Tomorrow Fund. She served as a Big Sister from 2009 through 2016. In her spare time, Ms. Smith enjoys hiking, skiing, and exploring the outdoors with her family.
Admissions
Tennessee Bar (2007)
California Bar (2010)
Texas Bar (2017)
Colorado Bar (2021)