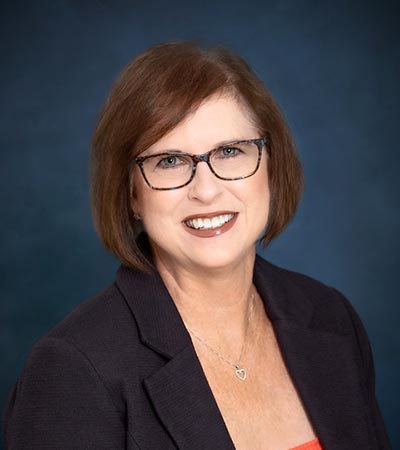 Kimberley Pike
Kimberley Pike is a paralegal in the Redding office of Prentice|Long, PC. Since joining PLPC in 2022, her assigned tasks have included various areas of business, municipal, non-profit, corporate, civil litigation, and private sector law. Ms. Pike has over 25 years of legal experience, primarily working in large law firms in San Diego in business law, transactional law, real estate law, and various corporate arenas.
Education and Activities
Ms. Pike received her Associate's Degree in Legal Secretarial Science at Oregon Institute of Technology in Klamath Falls, Oregon and her Paralegal Certificate from the University of San Diego. Ms. Pike is a California Commissioned Notary Public, and owned her own notary signing business for many years.
Ms. Pike prides herself in customer service and has a long-standing commitment to serving others. She has a diverse background when dealing with people, not only in the legal profession, but also in the following areas: education, agriculture, photography, retail, and the public sector. Growing up on a potato and wheat farm in Tulelake, California, Ms. Pike is keenly aware of Northern California rural issues faced by small towns, including good legal representation, whether it involves agricultural, water, or general small-town political issues.