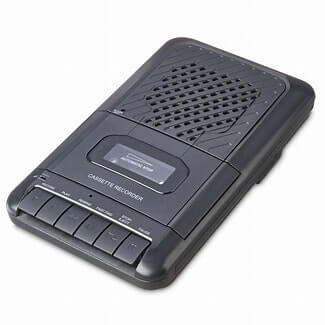 Prentice Long, PC Obtains a Favorable Appellate Decision: Third District Court of Appeal Upholds Juvenile Court's Exclusion of Audio/Video Recordings by Mother of herself with her Child in Juvenile Dependency Proceedings.
IN Re L.J., Case No. C096775, In the Court of Appeal of the State of California, Third Appellate District – Filed March 23, 2023
In February 2020, minor child L.J., then age three, was removed from her mother's care and placed in foster care due to her mother's substance use issues. In March 2021, L.J. was returned to her mother's care under a family maintenance case plan. Approximately two months later, L.J. was again removed from her mother's custody and placed back into foster care after being exposed to violent confrontations between the mother and her new husband, and mother's threat of suicide. In September 2021, the juvenile court found that reunification would not occur, upon which the court terminated services and set a hearing pursuant to Welfare and Institutions Code section 366.26 to select and implement a permanent plan for L.J. The Agency's section 366.26 hearing report recommended adoption for L.J., concluding that the enumerated exceptions to adoption did not apply. A contested section 366.26 hearing began in July 2022, during which L.J.'s mother sought to introduce audio/video recordings she had taken during three visits between January and March 2022. L.J.'s counsel objected to the introduction of the recordings on grounds that L.J. had not provided permission to be recorded, while counsel for the Agency argued that the recordings were not authorized and taken in violation of the Penal Code, and that the recordings would be cumulative since they had already been relied upon by a psychologist in forming his opinions as part of a bonding evaluation presented to the court. The juvenile court ruled that because L.J was a ward of the court the mother could not consent to the recordings on L.J.'s behalf. The juvenile court further noted that the bonding evaluator had reviewed the recordings and concluded that they did not change his opinion that it would not be detrimental to the child to have parental rights terminated. At the conclusion of the section 366.26 hearing, the juvenile court terminated parental rights, finding that none of the exceptions to adoption existed, and then freeing L.J. for adoption. Mother appealed, contending that the juvenile court violated her constitutional right to due process by excluding the recordings she made of herself with L.J., resulting in prejudice because the court's refusal to admit the recordings prevented her from meeting her burden of showing that the "beneficial relationship" exception to adoption applied.
In affirming the termination of parental rights and freeing L.J. for adoption, the Third District Court of Appeal (3DCA) noted that Penal Code section 632 expressly forbids the recording of confidential communications without the consent of all parties, and makes such recordings inadmissible in judicial, administrative, or other proceedings. Further, the 3DCA rejected the mother's contention that she was able to consent to the recordings on L.J.'s behalf, noting that in dependency proceedings the child's appointed counsel serves as his or her guardian ad litem, and in furtherance of that role is required to represent and protect the rights and best interests of the child. The 3DCA noted that while the statutory scheme for child dependency is silent as to whether a parent or the minor's counsel may consent to recording a minor, it does address matters of consent as to other sensitive matters affecting rights of children, and particularly with regard to privacy rights and privileges held by a child's counsel (e.g. psychotherapist-client 13 privilege, physician-patient privilege, and clergyman-penitent privilege), which may be invoked by the child's counsel if the child is found by the court not to be of sufficient age and maturity to consent (citing Welfare and Institutions Code section 317, subd. (f).) In the context of recordings, the 3DCA noted that "[b]ecause the parents' interest in dependency proceedings are frequently in direct conflict with the minors' interests and a recording made by a parent may be selectively taken to benefit only the parent's interests, we are persuaded that minor's counsel, as the guardian ad litem, must likewise consent to a recording on behalf a minor, at least for those minors not of sufficient age and maturity to consent to such a recording on their own." However, the reviewing court clarified that it was not opining on whether and under what conditions an older child may consent to recordings.
With regard to mother's contention that the juvenile court's ruling that the recordings were inadmissible prevented her from presenting a complete defense and violated her due process rights, the 3DCA held that the mother was not precluded from presenting her case, that the recordings at issue were cumulative of other evidence presented, and that the juvenile court acted within its discretion to exclude them.
The County of Lassen was represented by Scott McLeran and Margaret Long.