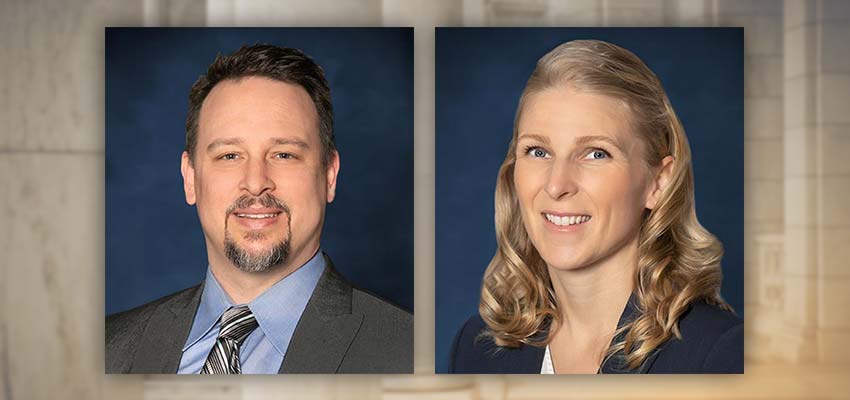 Prentice | Long, PC Adds Two Associate Attorneys
Prentice | Long, PC is proud to announce and welcome Sean Cameron and Kelsey Walsh as Associate Attorneys in our Redding office.
Mr. Cameron's practice includes transactional, regulatory, statutory, and land use matters. Recent areas of focus include advising municipalities on issues related to contracts, memorandums of understanding, code amendments, code enforcement, nuisance abatement, and special projects.
Mr. Cameron completed his undergraduate degree at the University of California, Santa Cruz, majoring in politics and legal studies, and received his Juris Doctorate from Golden Gate University School of Law, focusing on land use and environmental law.
Ms. Walsh will be responsible for providing ongoing municipal contract services for our clients including advising on municipal law, political issues, public employment, labor negotiations, litigation, Child Welfare services, Adult Protective Services and Public Administration.
Ms. Walsh completed her undergraduate degree at UC Davis, majoring in Political Science, and received her Juris Doctorate from Empire College, and was most recently employed by the Shasta County District Attorney's office followed by a short time in private practice.