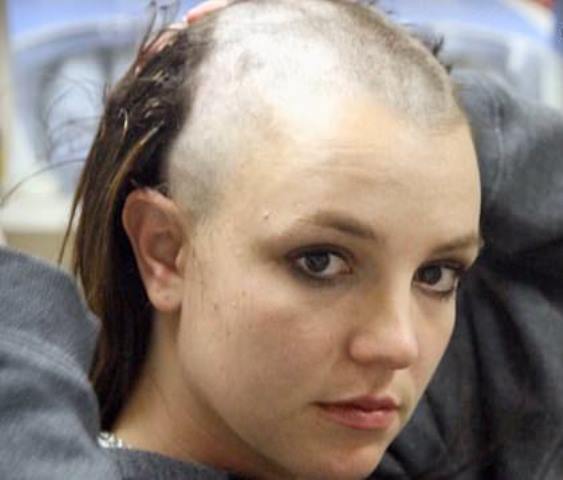 I Care Too Much
In 2008 I witnessed a superstar, talented, attractive, has-it-all woman, who was approximately my age, shaving her head, attacking paparazzi with an umbrella, having a shotgun wedding in Las Vegas (and an annulment soon thereafter), walking barefoot in public, and participating in other erratic behavior detailed in the tabloids. The result of these "Oops, I Did it Again" behaviors was that this woman was eventually placed on a "5150 hold," whatever that meant, and then the next thing I know the "Lucky" star and pop sensation was "conserved." As a fan, I remember being very upset when Britney Spears was first conserved by the Court and even more upset that her father, Jamie Spears, was appointed as her Conservator. I felt that Britney was acting out as a misunderstood young woman, that her parents were trying to "keep her down," and the world was attempting to extinguish her fire like so many young female stars before her. I, and millions of other fans, had zero understanding of what a Conservatorship was and no clue regarding the role of a Public Guardian/Conservator. Thus, began the #FreeBritney campaign that continues in full force to this day and has experienced a resurgence in the past year since Britney's father has taken ill and was removed as Conservator. Her sister has now been appointed, alongside an agency, to represent Britney's interest.
Fast-forward to February 2021. I was casually scrolling through my Netflix account looking for something to pass the time on a weekend afternoon that was light and humorous, when I stumbled upon "I Care a Lot." Spoiler alert ... this film portrays a precision operation whereby the Court, Private Conservator, Doctor, and Care Facility conspire to conserve an elderly woman with means and no family to speak of so that they can dispose of her assets, put her into a care facility, medicate her, and ultimately "legally" swindle her out of her life savings and investments. Now, this film is intended to be funny, and a bit of humor ensues when it turns out that the elderly woman is in fact a mafia kingpin's mother hiding in plain sight and he stops at nothing to get her back; but, the underlying theme leaves the general population with a distrust of Conservatorships, the Court, and Public Guardians which may take years to overcome. As a self-imposed film critic, I say skip the movie and call your parents, best friend, kids, etc. and spend an hour catching up with them instead.
Having been deeply moved by both my adolescent misunderstanding of Britney Spears' conservatorship and the portrayal of the conservatorship process in "I Care a Lot," I felt it was about time for a basic primer on the Public Guardian and Conservatorships in California.
What is a Public Guardian?
A Public Guardian protects and cares for those who cannot properly care for their own personal and/or financial needs. The Public Guardian does this through a process called "conservatorship" whereby the person in need of care receives support such as housing, hospitalization, medical care, psychiatric treatment, or financial oversight and assistance. Public Guardians act as conservators when no other alternative can be found.
Who Needs the Public Guardian Services?
Persons who cannot properly care for themselves or manage their finances fall within the purview of the Public Guardian's Office. These citizens typically fall into one of two categories: Vulnerable adults who are at risk or have been victims of abuse or neglect, called a Probate Conservatorship, OR adults who, as a result of a mental disorder, are unable to provide for their own food, safety, clothing, shelter and have no other source to meet those needs, called a Lanterman-Petris-Short ("LPS") Conservatorship.
What I failed to understand about Britney was that the behaviors we all witnessed were signs of her on-going mental health struggle, and while I am still not convinced that her father is the best person to hold power over her estate, I do understand why action was taken to protect Britney from herself and get her the help she needed at that time.
What is a Conservator and What Do They Do?
A Conservator's most important job is to provide safety, placement and financial support to their clients. When appointed, the Public Guardian is mandated to make sure the Conservatee (the person who needs assistance) has adequate food, clothing, shelter, and healthcare. Depending on the type of conservatorship and the Conservatee's cognitive abilities, the Conservator or Public Guardian may also receive authorization to make medical decisions for the Conservatee.
The Public Guardian and/or Conservator acts with the permission and oversight of the Court. The Court holds persons in these positions accountable for the care of their charges as well as the financial well-being of their assets.
What drives me nuts about "I Care a Lot" is that ... spoiler alert # 2 ... the movie portrays the Private Conservator coming into the Conservatee's home, escorting her out, placing her into a locked facility, medicating the Conservatee, then stripping the Conservatee's home and placing it up for sale within about a three-day period of time, and without representation of the Conservatee being allowed. This is simply NOT the way things are done.
Any time an asset is used or disposed of, it is accounted for. In fact, we must file annual accountings and undergo Court review to determine if the use of the assets was reasonable in any given circumstance. Further, while an occasional sale of a property is appropriate to help fund the long-term care of a Conservatee, it is certainly not completed within a few-day period of time, and the Court, and Conservatee's attorney, and even family members on occasion, would be notified well in advance and have an opportunity to object if appropriate.
What is the Legal Process for Conservatorship?
Conservatorship is a legal status in which the Court declares a person unable to take care of themselves. The Court appoints another person, known as a conservator, to do so. The process is complex, thorough, and deliberate. It is the option of last resort when all other avenues are closed for persons who have been deemed unable to care for themselves. Probate Conservatorships are reviewed biannually, with an accounting done every year, and LPS Conservatorships automatically expire after 365 days, and must be reevaluated and renewed every year depending on if the person has regained capacity to care for themselves.
The Court process includes evaluations, petitions, multiple hearings, the right to a jury trial, and the right to be represented by an attorney. It is taken very seriously by those who practice in this area of law and it is entered into with the intention of protecting persons who cannot protect themselves. The loss of liberty that accompanies a conservatorship is not taken lightly. Things that you and I take for granted such as the right to drive, the right to enter into a contract, the right to own a firearm, the right to consent to or deny medical treatment, the right to choose where you live and the right to vote, are some of the liberties that a person might lose should a conservatorship be established.
County Public Guardians are employees who receive a salary and, while nominal fees are sometimes allowed in an annual accounting, the Conservatee's assets are not being used to fund fancy cars, vacations, overtime, or trainings for your dedicated County staff.
Conclusion
We often make humor out of difficult situations and while shows like "I Care a Lot" are entertaining, we should not ignore the truth behind the premise. Public Guardians and Conservators step in to assist only when absolutely necessary and have strict mandates and multiple levels of oversight.
After practicing in this area of law for a number of years, I understand now that Britney's mental health caused the Court to assign someone to protect her when she could not protect herself. None of us know the extent of her condition, although I hope with all of my heart that Britney Spears can someday return to the stage and entertain us in the way that only few performers can.
The information provided above was a very brief synopsis of an exhaustive and intricate area of law. If you have questions about the Public Guardian or Conservatorships, please do not hesitate to reach out to us.