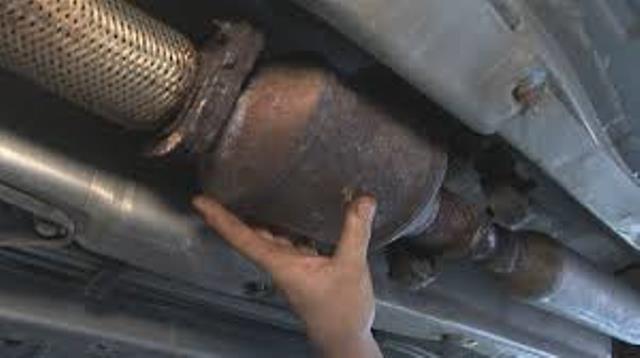 Catalytic Converter Theft In California: Will New Legislation Signed By Governor Newsom Help?
Two new bills were recently signed by Governor Gavin Newsom that go into effect January 1, 2023. Assembly Bill 1740 (Muratsuchi) and Senate Bill 1087 (Gonzalez). These new laws are designed to curb the rise in stolen catalytic converters.
Did you know that catalytic converters . . .
are an easy and popular target for theft?
can be melted down to extract precious metals such as rhodium, palladium, and platinum?
can be detached from a vehicle with a battery-powered saw in less than a minute?
may be worth $25 to $500 to a thief?
can cost up to $3,000 a vehicle to replace?
The newly signed bills require a core recycler who accepts a catalytic converter for recycling to maintain a written record that contains, in addition to existing requirements, the year, make and model of the vehicle from which the catalytic converter was removed.
The bills further prohibit core recyclers from purchasing or receiving catalytic converters from a person who is not a commercial enterprise or owner of the vehicle from which the catalytic converter was removed.
The new laws impose fines and penalties for those convicted of knowingly and willfully violating these requirements. The fines are as follows: 1st offense - $1,000; 2nd offense - $2,000; and 3rd or subsequent offense - $5,000. Increasing accountability for offenders is one of many strategies when addressing crime and its underlying causes.
Pursuant to the Auto Club of Southern California (AAA) data, catalytic converter theft claims are up more than 1,000% since 2019. In 2021, California made up almost one-third of all catalytic converter claims in the United States to State Farm Insurance Company. With this said, the insurance company spent $23 million on 9,057 catalytic converter theft claims.
Insurance companies suggest that vehicle owners etch the VIN of their vehicles directly onto the catalytic converters. Due to the rise of theft of catalytic converters, there are VIN etching services available; a variety of etching products and techniques have recently been developed. If you are a DIY kind of person, you may also purchase a simple engraving hand tool and do this yourself. However, catalytic converters on newer model vehicles are harder to get to if you attempt this project yourself.
According to the National Insurance Crime Bureau, traceable catalytic converters may discourage theft by prohibiting established businesses from servicing vehicles with stolen goods; however, it does not stop third-party selling by vendors such as Craigslist, Facebook Marketplace, and eBay Motors. "Overall, this is a step in reducing theft, but it might not fully eliminate it."
The new bills are supported by the Auto Club of Southern California (AAA), the California New Car Dealers Association, and the California District Attorneys Association, among others.
In quoting the author of AB 1740 (Muratsuchi), "This brazen crime has intensified over the past two years and it's time we put an end to this illicit theft." Let's hope these new laws will help persuade thieves from committing these shameless acts of crime.